Dead nuns are the worst, aren't they? So creepy, and always chaining themselves to you so they can drag you to be baptized in the sinister black water of their baptismal font. Here are maps for an encounter with dead nuns! Also, a new spell for Shadow of the Demon Lord and stats for some spooky dead nuns below.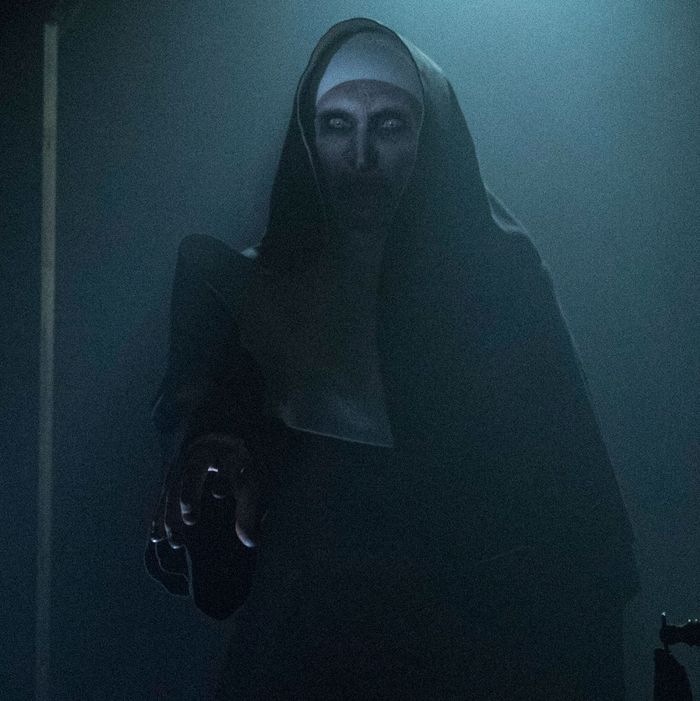 DEAD NUN — Difficulty 10
Size 1 frightening undead
Perception 11(+1); darksight
Defense 11; Health 24; Insanity 7; Corruption 1
Strength 9(-1), Agility 11 (+1), Intellect 11 (+1), Will 14(+4)
Speed 10
Immune damage from cold, disease, fire, and poison; asleep, blinded, deafened, diseased, fatigued, immobilized, poisoned conditions
Partially Insubstantial The dead nuns take half damage from weapons, can move through solid objects, and ignore the effects of moving across difficult terrain.
Attack Options:


Silent Scream (melee) Will attack +4 with 1 boon against target's Will (1d6)



Special Options:


Ethereal Movement The dead nun uses an action or triggered action on its turn to move up to its speed. This movement does not trigger free attacks.
Magic


Power 1
Telekinesis forceful push (2), crush (1),
Metal baptismal chain* (1)

*Baptismal chain spell is new, detailed below.
Telekinesis tradition found in Demon Lord's Companion page 40.
New spell for Shadow of the Demon Lord:
Baptismal Chain — Metal Attack rank 1
Target Once creature you can reach
Duration 1 minute
You clasp your hands in prayer; make a Will attack roll against the target's Agility. On a success, 1 yard of rusty iron chains appear, linking your wrist to the wrist of the target. If your size is equal to or greater than the target creature's size, whenever you move the target is pulled along. For the duration of this spell both you and the target make Strength and Agility attack rolls and challenge rolls with 1 bane. The chain has Defense 7 and Health 15. When the chain is destroyed, the spell ends.
But, you ask: "what happens when someone actually gets baptized in the dark baptismal font?" Well, anything really; it depends on your campaign. Maybe they are spiritually bound to that location, and if they go more than a mile away they take a -10 penalty to Health until the enchantment can be removed. Maybe the nuns possess the poor soul causing 2d6 insanity, and if that is enough to drive them insane, the nuns take control of the victim's body for 1d6+2 rounds. Maybe they get pulled into the baptismal water and taken to some terrible other reality. But whatever happens, it's definitely a plot hook for future adventures.